In this post, I will explain what LinkedIn Teamlink is and how you can use it to generate leads. In addition, we'll examine Teamlink Extend, an improved version of LinkedIn Teamlink that comes with Sales Navigator Enterprise.
The sales team can find nice introduction possibilities with their prospects with the aid of LinkedIn TeamLink. By indicating whether individuals in your search engine results are among your teammates' first-degree relationships, Teamlink does this.
One of the features of the $159 per month medium-level Sales Navigator package, LinkedIn Sales Navigator Team (formerly called Advanced), is LinkedIn Teamlink. There are 10 members in each Sales Navigator Team Account.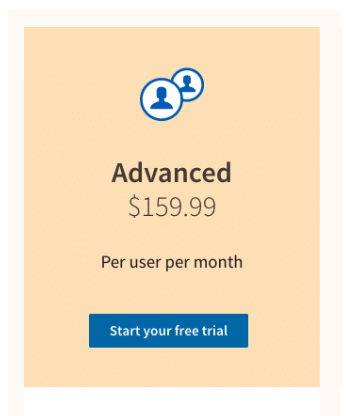 You will notice the reference "Teamlink Introduction" each time Linkedin determines that someone in your search results is connected to one of your team members.
If you select it, you will then be able to write the teammate a note to request an introduction and see who he is.
How to Use Teamlink on Linkedin Sales Navigator?
Using TeamLink on LinkedIn Sales Navigator is straightforward and easy to use. LinkedIn Sales Navigator is a sales-focused tool that allows you to search for and engage with potential customers on LinkedIn, and TeamLink is a feature within Sales Navigator that allows you to share your Sales Navigator account with your team members.
To use TeamLink, you'll need a LinkedIn Sales Navigator account and will need to invite team members to join your team. Once they accept the invitation, they'll have access to your Sales Navigator account, including all of your saved searches, leads, and account settings.
If you're already familiar with LinkedIn Sales Navigator, using TeamLink should be a simple process. Simply select Activitiesand shared Experience > With teamlink intro while searching for prospects in Sales Navigator.
Next, under "With teamlink intro," you can see how many potential customers are linked to one of your teammates.
Once you click it, the search engine will reveal information on these people.

These results can be extracted using Scrupp if you wish to launch LinkedIn prospecting campaigns on these individuals.
It enables you to locate their emails and retrieve these leads into a CSV file.
What is Linkedin Teamlink Extend?
LinkedIn Teamlink Extend is a feature offered by LinkedIn that allows organizations to connect with their employees, customers, partners, and other stakeholders through virtual events and webinars. The main functions of LinkedIn Teamlink Extend include:
Virtual event creation and management: LinkedIn Teamlink Extend allows organizations to create and manage virtual events, such as webinars, product launches, and company updates.
Interactive experiences: LinkedIn Teamlink Extend offers interactive experiences for attendees, such as Q&A sessions, polls, and chat rooms, to increase engagement and interaction during virtual events.
Video and audio quality: The platform provides high-quality video and audio to ensure a seamless and professional virtual event experience for attendees.
Custom branding: LinkedIn Teamlink Extend allows organizations to customize their virtual events with custom branding, including logos and background images, to promote their brand and increase brand recognition.
Attendee management: The platform provides tools to manage attendees, such as registration and attendance tracking, to help organizations better understand the impact of their virtual events.
Analytics and insights: LinkedIn Teamlink Extend provides insights and analytics about virtual events, including attendance and engagement metrics, to help organizations improve their virtual events and reach their goals.
Overall, LinkedIn Teamlink Extend is a comprehensive virtual event platform that helps organizations connect with their stakeholders and achieve their goals through virtual events and webinars.
LinkedIn TeamLink Extend is a premium version of LinkedIn TeamLink that provides additional features and capabilities beyond those available in the standard version. For example, TeamLink Extend includes access to advanced analytics and reporting, allowing you to track usage and engagement data for your virtual meetings. It also includes advanced security features, such as the ability to password-protect your meetings, and the option to enable two-factor authentication for added protection.
On the other hand, LinkedIn TeamLink is a more basic version of the solution that provides basic video conferencing and meeting capabilities. With TeamLink, you can host virtual meetings with up to 300 participants, share your screen, and collaborate in real-time with others. However, you won't have access to the advanced features and capabilities that are included with TeamLink Extend.
Using Teamlink Extend on LinkedIn Sales Navigator: What to do?
Similar to the original LinkedIn Teamlink, by activating the "With teamlink intro" filter, you may see all of the prospects who have at least one connection within your organization.
You'd be shocked to discover how small the world is - school alums, coworkers, cousins. Once you've identified some opportunities, simply select "Message" and ask your colleague to introduce themselves.
Conclusion
LinkedIn TeamLink is a professional networking platform that helps users connect with colleagues, classmates, and business partners. This feature is designed to make it easier for users to find and build relationships with people they trust and who can help them advance their careers. With TeamLink, users can see which of their LinkedIn connections work at the same company as they do, attend the same school, or share other common experiences. This can provide a wealth of information for users who are looking to expand their professional networks or find new job opportunities.
One of the key benefits of TeamLink is that it provides users with valuable insights into their network. For example, users can see how many of their connections are in executive positions, how many are in similar industries, and how many work for companies with a large number of employees. This information can help users identify new connections who may be valuable to them, as well as give them a better understanding of the makeup of their professional network.
In addition to helping users find new connections, TeamLink also provides them with a way to stay in touch with their existing network. For example, users can easily send a message or connect with someone through LinkedIn when they have a specific question or need. This can be especially useful for users who are looking for professional advice or who are seeking job opportunities.
Overall, LinkedIn TeamLink is a powerful tool for professionals who are looking to build and maintain strong professional relationships. Whether you are looking to expand your network, find new job opportunities, or stay in touch with existing connections, TeamLink can help you achieve your goals.