Google is scanning every page on the internet. Linkedin profiles are included. As a result, LinkedIn profiles are now available on Google. The LinkedIn search engine is not working well now. So, here I am sharing a Google search engine that can be used to find LinkedIn profiles. You can use this search engine when you don't know how to locate linked in profile or any other profile that you want using the method of LinkedIn search engine
In this article, you will learn how to utilize Google to search for LinkedIn profiles as well as how to employ boolean search to construct verified lead lists. So, let's start.
How Can I Find the URL of LinkedIn Profiles on Google?
Simple usage of the "site" operator is all that is required to instruct Google to look for LinkedIn URLs.
Now type "site:linkedin/com/in/" into the search bar.

They will only appear as a LinkedIn account in your search results, you can notice.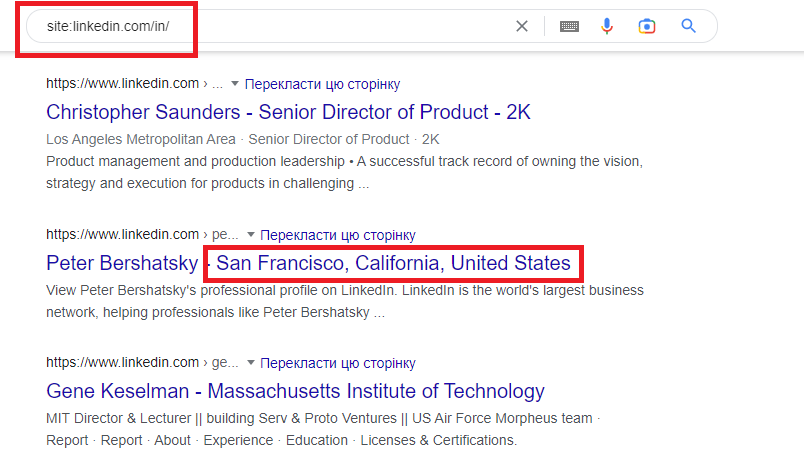 The following information will be displayed:
• the profile URL
• the full name
• the job title or the corporate name
Google tends to choose the job title or firm name at random to include in the search title.
Of course, having the job title is great, but that won't always be the case. Aside from when you use the "intitle" Google operator.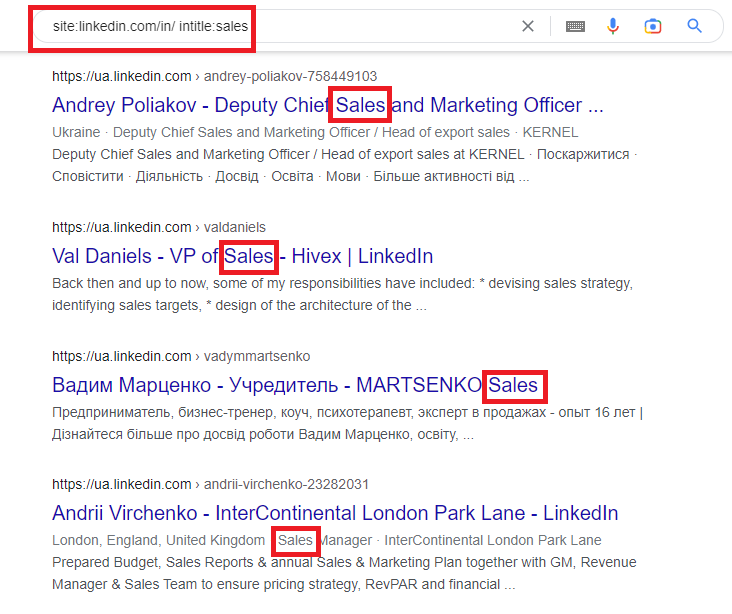 Indeed in the event that you compose "intitle:sales" there will now and then be look comes about without sales within the title.

But don't be concerned. When you open the page, you will notice that the person's work title includes the word "sales."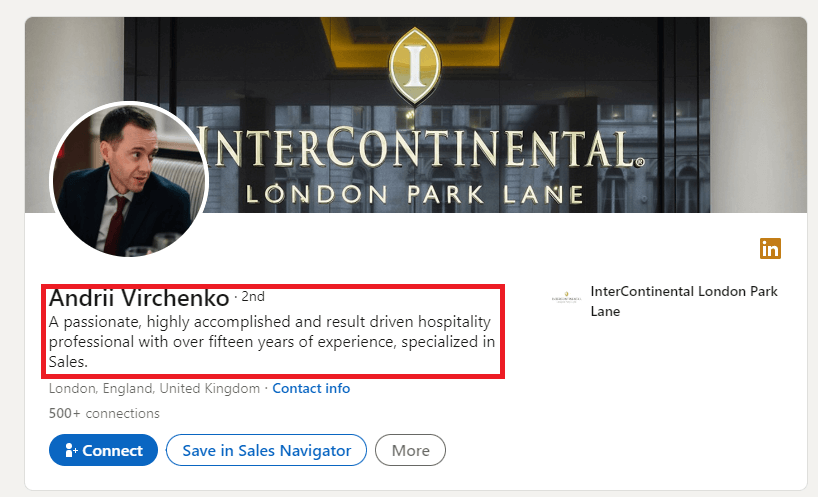 I'm not sure why they're still showing the firm even with the "intitle" filter.
Using "intitle" will, on the other hand, enhance the amount of search results that include the job title in your search.
Now that you understand the fundamentals of searching for LinkedIn profiles using Google, let's move onto the next level with boolean search.
Utilize Google's Boolean Search to seek LinkedIn profiles
Indeed, you may use Google's boolean search to find a LinkedIn profile. Follow the way it works:
Boolean search is a very simple programming language that works with logical connectors and punctuation:
• AND: search for multiple keywords;
• OR: search for at least one keyword in a list;
• NOT: omit keyword in a list;
• Parentheses: mix many boolean operators.
Now, look at a specific case. We will be looking for a Manager of Sales and Marketing in the Design industry.
There are two ways to accomplish this with a boolean search:
"Manager of Sales" OR "Manager of Marketing" AND Design
Manager AND (Sales OR Marketing) AND Design
Let's try it with Google search.
As expected, the search results show that I have three different job titles:
- Manager of Sales
- Manager of Marketing
- Manager of Marketing and Sales
When I access the first profile, I see that the keyword "design" appears on the page as predicted.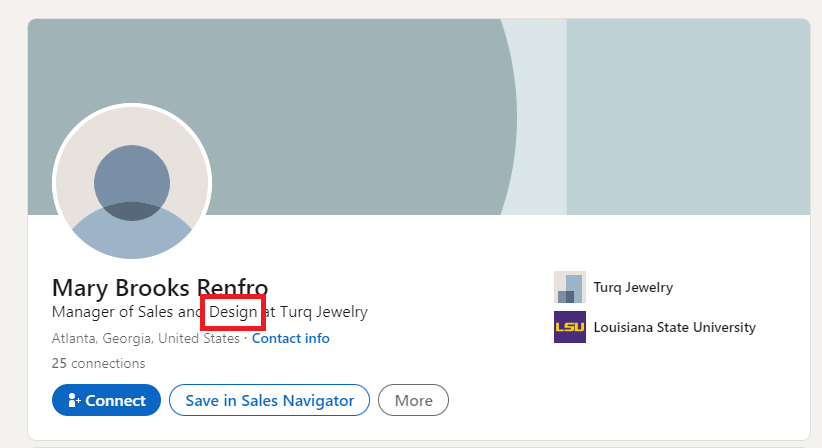 Even better, try this combination of Google and boolean operator:
site:linkedin.com/in/ intitle: Manager AND (Sales OR Marketing) Design OR Fashion
This will stand for Manager of Sales or Manager of Marketing in the title and for design or fashion in the whole profile.

Keep in mind that if your keywords are available, they will be emphasized in the meta description.
Congratulations. You are now a master at using Google to find LinkedIn profiles. The first step is to have this list in your direct line of sight. But wouldn't it be preferable to compile all of these URLs into a CSV? That is the topic of the following section.
How Can I Get My Google Search Results?
If you're reading this, you might be a marketer or a salesman looking to exploit these LinkedIn accounts to produce leads.
In that situation, converting the URLs to a CSV is a must before importing them into your CRM or cold outreach application.
Scaleserp will be used to do this. Copying and pasting the URL of your Google search into the URL area should be your first action after creating your account.
Then specify the number of extracted pages as well as the amount of findings per page.

The amount of google results per page is determined by your search settings.
You can edit it by going to Google.com > Settings > Search Settings.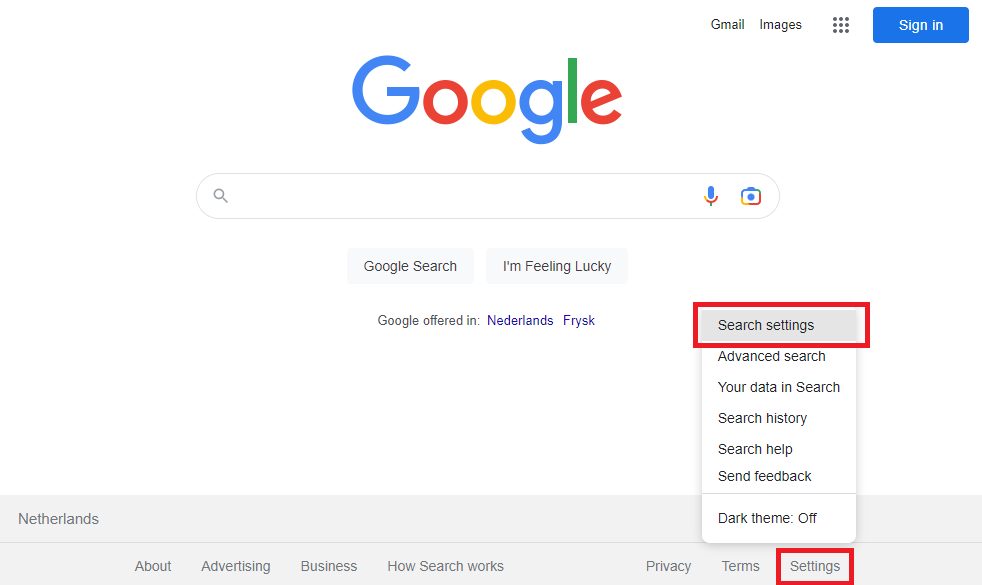 Then, alter the number of search results displayed per page, select Save, and you're finished.

Returning to Scaleserp, the next step is to define the outcome. The majority of you will require a CSV, so choose that option from the selection.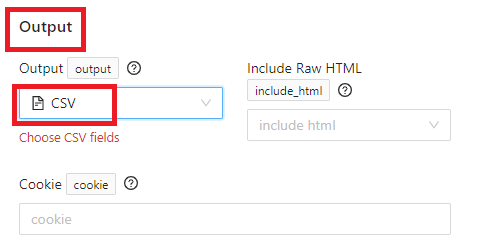 When the results are ready, you may save them by pressing the download account link in the upper right corner.

As the result, you'll get a clean CSV with the search results titles and LinkedIn URLs.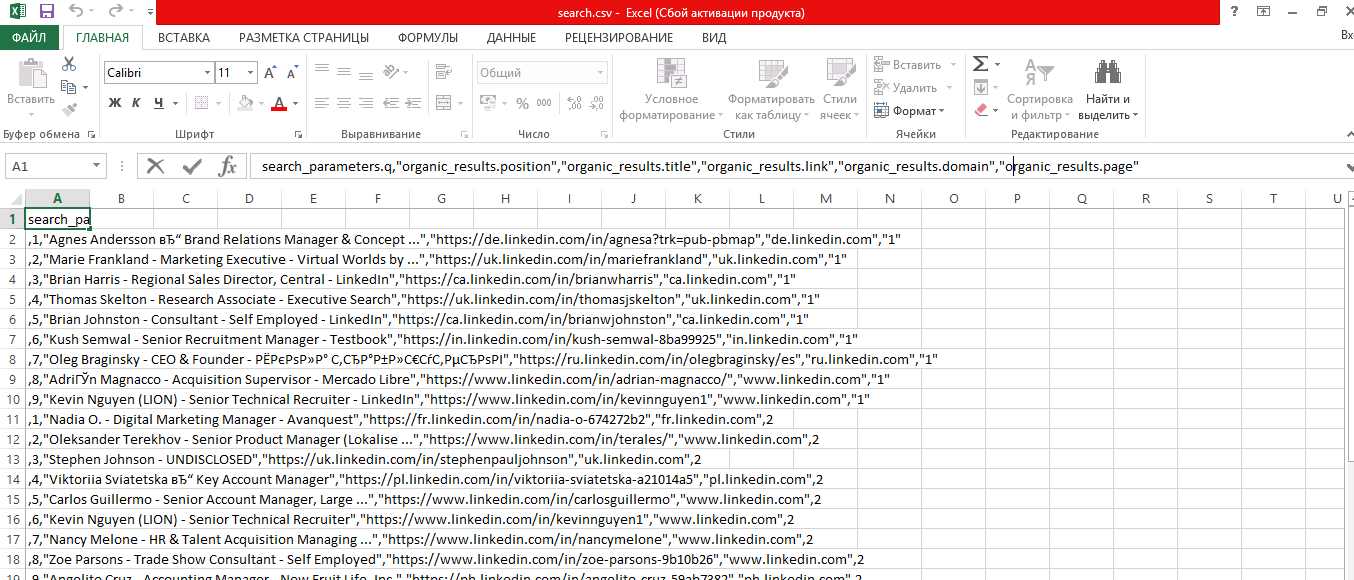 You may now import this file into your CRM software or your preferred cold outreach program. In terms of limitations, Google scraping is unrestricted. Your choice of tool will determine everything.
You must subscribe to a service if you want Google to grow the extract of LinkedIn profiles so that they can take care of the restrictions on your behalf.
Google's Restrictions for Searching LinkedIn Profiles
Google search's filtering is its primary hindrance when it comes to LinkedIn profiles.
Although boolean search and operators are available, they cannot be used to filter results based on particular criteria like company size, industry, years of experience, etc.
The LinkedIn sales navigator is the best solution available if you want to create qualified lead lists and obtain the LinkedIn URLs of potential customers.
Up to 2500 leads can be extracted each day using the best Linkedin scraper Scrupp and Linkedin Sales Navigator, together with the lead's LinkedIn URL and even email.
Scrupp collects a lot of intriguing information, including the company website; the industry; the firm specialties; the number of connections; and much more. To ensure that the list of LinkedIn profiles is clean, we additionally atomically change the sales navigator URLs into LinkedIn URLs.
Conclusion
Google searches of LinkedIn profiles are a useful method for getting around the search limit on LinkedIn and fast generating qualified lead lists. However, Sales Navigator might be worth a look if you want to be extremely accurate.