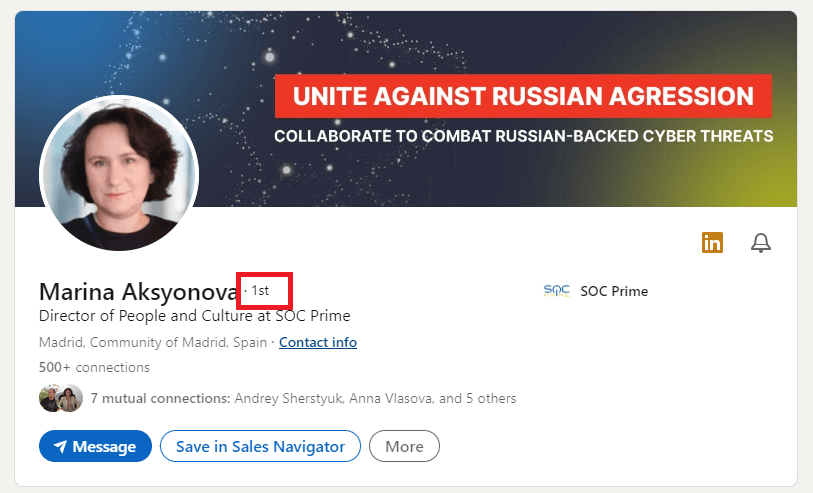 In this post, I lay everything out for you.
As well as:
1. How to add anyone as a connection on LinkedIn
2. How to get around the new LinkedIn invitations restriction
3. How to proceed if your connection attempts are denied
Let's get started!
What Does 1st, 2nd, 3rd Mean on LinkedIn?
The first, second, or third symbol can be seen next to a person's name when viewing their LinkedIn page. This shows how closely you are connected to this contact.
1. 1st Degree Connection Meaning on LinkedIn
First-degree connections are those with whom you have a direct relationship as a result of their acceptance of your invitation or your confirmation of their connection request. Through the LinkedIn message, you can get in touch with them personally.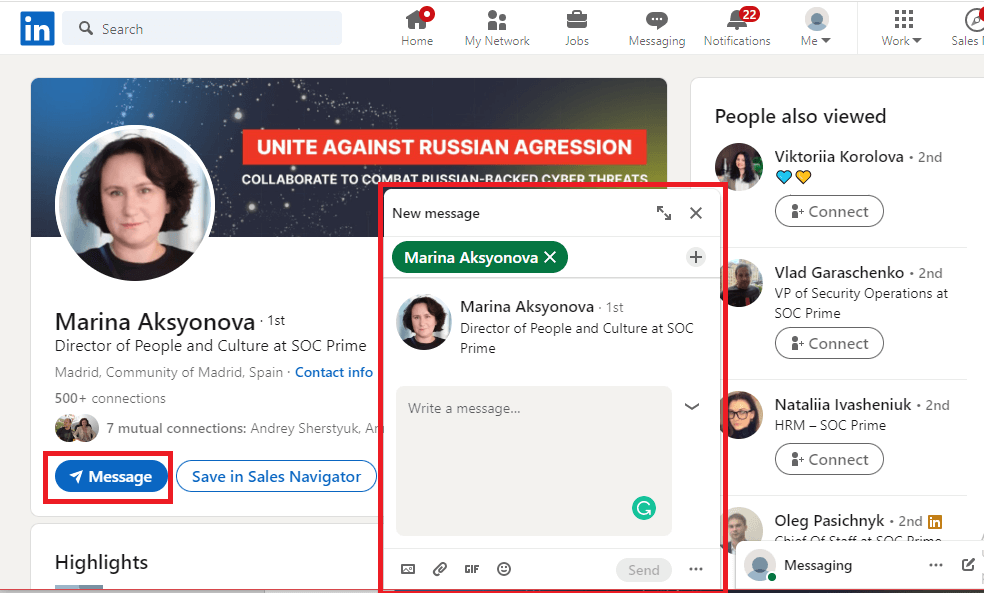 Important information: when you have a 1st degree connection on LinkedIn, you have access to their personal details such as emails and phone numbers.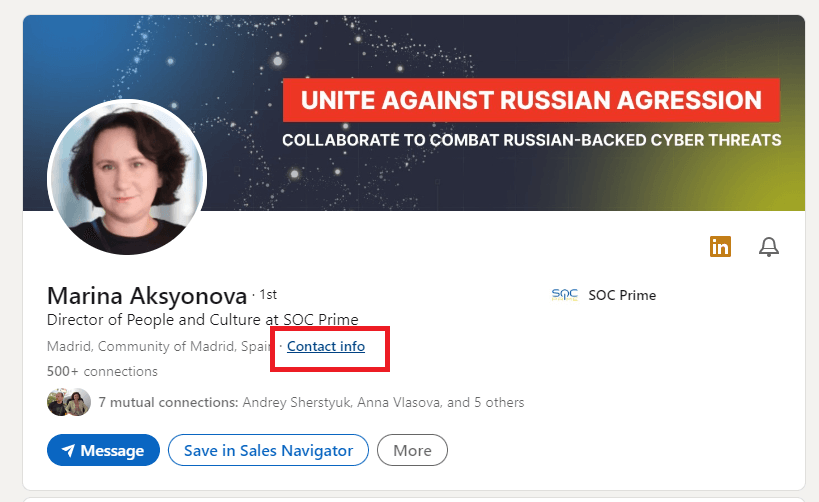 To obtain this contact information, simply click "Contact info," and a popup will emerge.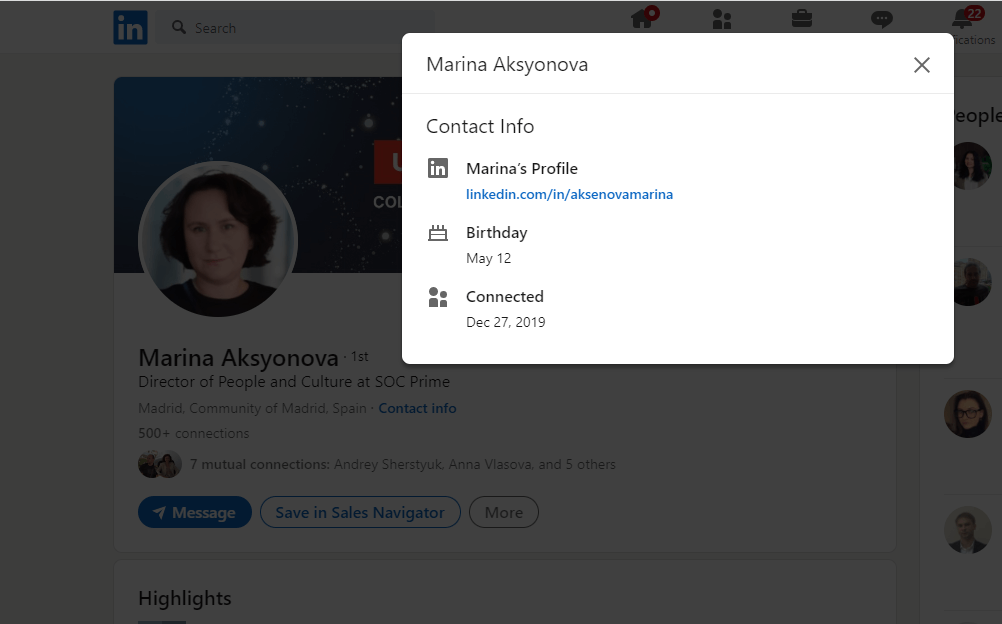 Emails and contact number may not always be available.
• 80% of people exchange their emails with first-degree LinkedIn connections
• 26% of people have first-degree relationships to numbers
• 15% of people tweet about it
Consequently, if you're prospecting on LinkedIn and still want someone's contact information, you can make him 1st degree connection on LinkedIn.
2. 2nd Degree Connection Meaning on LinkedIn
On LinkedIn, having a second-degree relationship means that while you are not directly connected to the individual, anybody in your community is.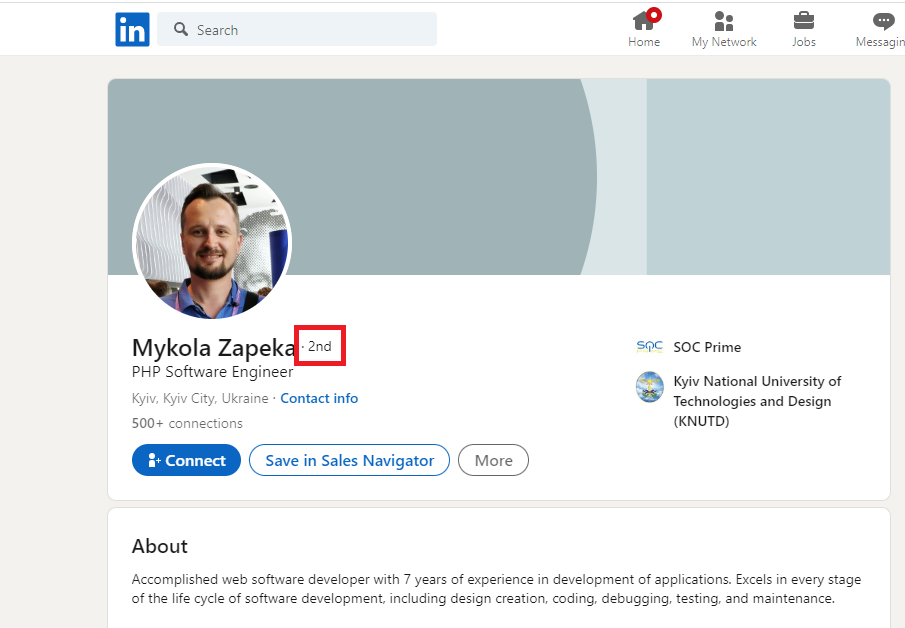 Your connections with them are shown when you access their page, just above the "Connect Button." They require a connection request to be ended before you may send them a direct message.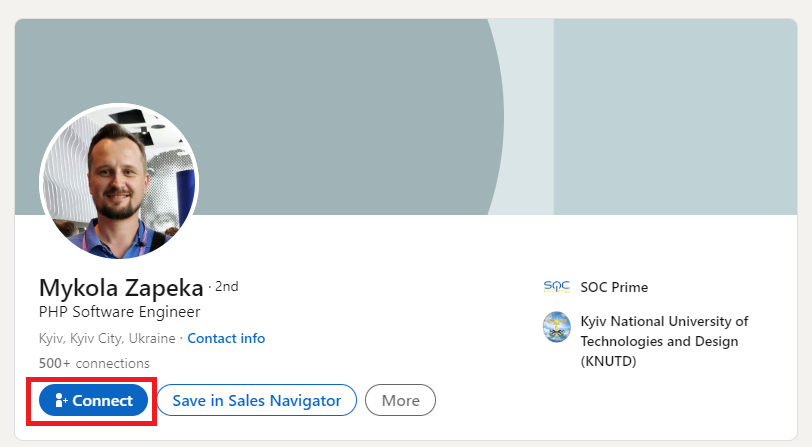 Sending an InMail allows you to bypass the connection request stage. With the use of InMails, which are premium LinkedIn messages, you can send direct texts to second and third-degree connections even if you aren't currently connected to them.
You can receive InMails by signing up for one of LinkedIn's premium programs, such as:
Linkedin Premium
Linkedin Sales Navigator
Linkedin Recruiter
You can select "Contact Info," but that won't provide you with access to their contact information.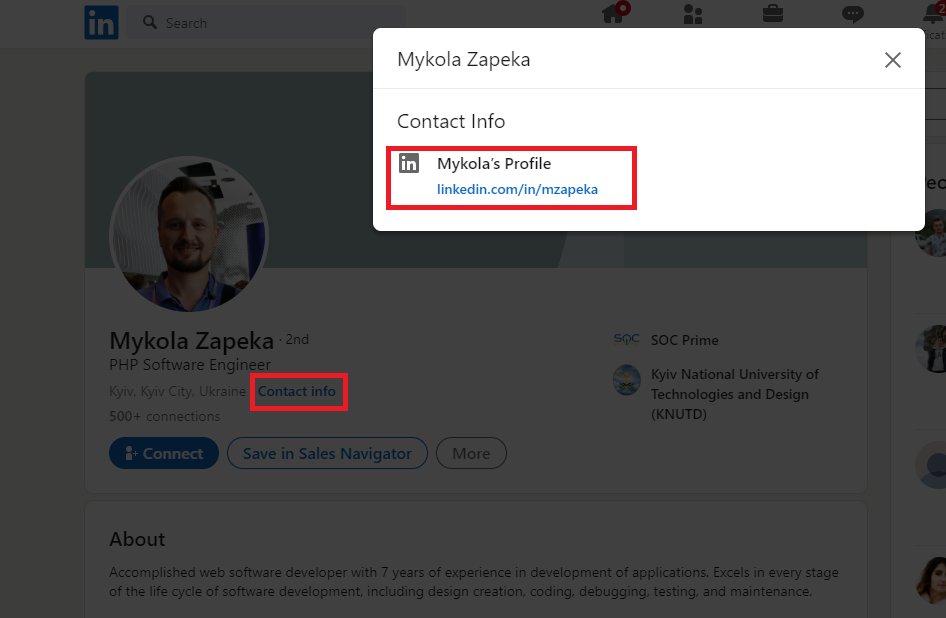 3. 3rd Degree Connection Meaning on LinkedIn
Third degree connections are those who are related to your second degree relationships. They are ties to your connections. You can communicate with them by submitting a connection request, however, the button is not placed in the identical location.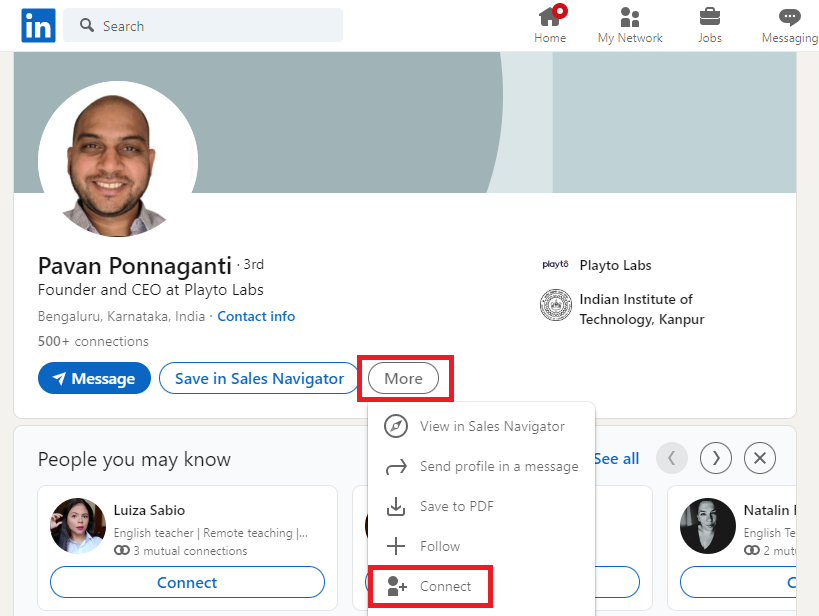 InMails are also compatible with third-degree LinkedIn relationships.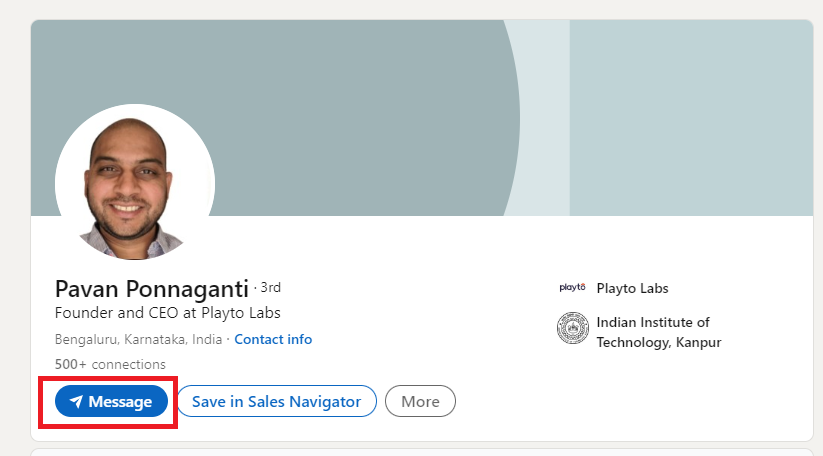 Naturally, only premium members of LinkedIn have access to this option.
However, if you are a member of the same LinkedIn group or event as a second or third-degree relation, you can still send direct messages to them even if you do not have a premium LinkedIn account.
4. 3rd+ Degree Connection Meaning on LinkedIn
People with whom you have a plus third-degree connection are not first-degree or second-degree connections. You are separated from these people by more than two persons.

You now fully understand the meanings of the 1st 2nd 3rd meanings in LinkedIn. Let's look at how to use this knowledge to connect with everyone on LinkedIn to its fullest potential.
How to add anyone as a connection on LinkedIn
You must customize in order to increase your connection degree approval rate. The message cannot be copied and pasted to everyone.
How to get around the new LinkedIn invitations restriction
The maximum number of connection requests you can make has recently changed due to a new restriction by LinkedIn. Your weekly connection requests are now limited to 100. Nonetheless, there are certain methods that can be used to get around it and send up to 500 invitations each week.
1. Send invitations through email
2. Message-sending to open profiles
3. Write emails to members of the group and event attendees
How to proceed if your connection attempts are denied
There is a chance that LinkedIn may start to suspect you are a spammer if you consistently send out a lot of connection requests but only a small number are approved.
There are two options here:
1. Send excellent connections requests to the appropriate persons
2. Cancel any connection requests that are older than 3-4 weeks.
Navigate to My Network > See all to erase any previous connection requests.

Then select Sent > Withdraw.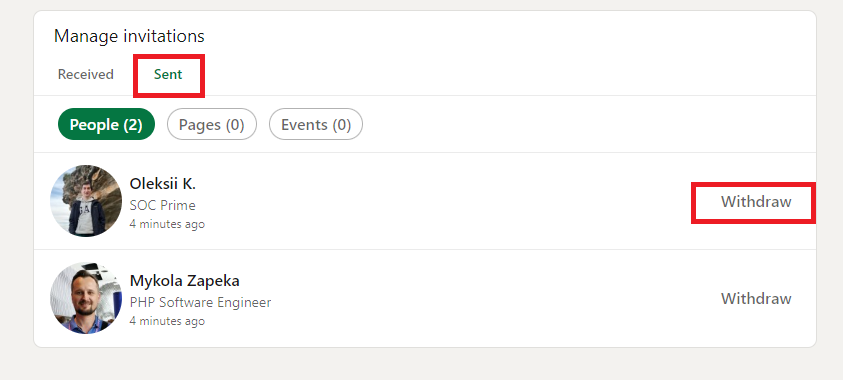 Question & Answer Section
1. What to Avoid When Sending a LinkedIn Connection Request?
The initial interaction you make with someone while networking is through LinkedIn etiquette. You never get another opportunity to make a favorable first impression.
People frequently make two errors:
First and foremost, they make no attempt to customize their messaging. I receive dozens of non-personalized connection requests like this every week. Simply put, if you don't put out effort into others, they won't do the same for you.
The second error is attempting to complete the transaction as soon as possible without giving the relationship time to develop. You must first give something in order to receive anything. When will I schedule a meeting or submit a form for a total stranger? Why should I care?
2. What to do after Sending a LinkedIn Connection Request?
My first piece of advice is to only include a note if it is extremely relevant. If you're at a loss for words, say nothing. Connection requests without notes are accepted at a higher rate than connection requests with notes, however, this is because everyone sends bad notes.
If you send a note, make it personal, talk about them instead of yourself, and keep it brief. Make them feel as if you could be a customer of their service or product if possible. She followed that path and admired the tactic. I was immediately intrigued when I started reading the message since it made me think that she would be a possible client.
3. What happens if my Linkedin Connection Request is Denied?
Even if your letter is perfect, more than half of your connections will be rejected. So, what are we going to do with these people? It's clear that you can give up on them so quickly. You must locate their email addresses.
The problem is that you don't have access to the emails of your second and third-degree relationships on LinkedIn. You will almost probably use LinkedIn Sales Navigator to locate possible leads if you are using LinkedIn for lead production.
Will anyone be notified if I decline a LinkedIn invitation?
No. If you cancel a connection request on LinkedIn, no one is informed. They may note, meanwhile, that the connection request has vanished from the page.
4. Are LinkedIn connection requests ever canceled?
Yes. Once six months have passed, they will automatically expire.